cabinet refinishing
get in touch with us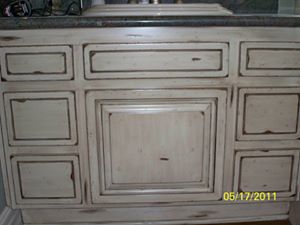 CABINET REFINISHING TEMECULA
Painting and staining cabinets finishing quality woodwork is a challenging and time-consuming process-one that most painting companies stay away from in Temecula Riverside county AG & SONS PAINTING however, is never shy when it comes to difficult and high skilled work. We specialize in restoring woodwork and custom cabinetry.
(Refinishing woodwork is for less expensive than replacing it)
Kitchen cabinets painting
Kitchen cabinets staining and re-finishing
Stripping existing woodwork
Staining new or existing surfaces
Clear lacquer finish coats
Sealing & protecting
Spraying of new or existing cabinets
Antiquing, Glazing, Distress and Shaded lacquer Finishes.
Color Matching
Did you know Dunn-Edwards Paint has an app that can identity your wall color instantly?  Click here to find out more about the Instalcolor® app.